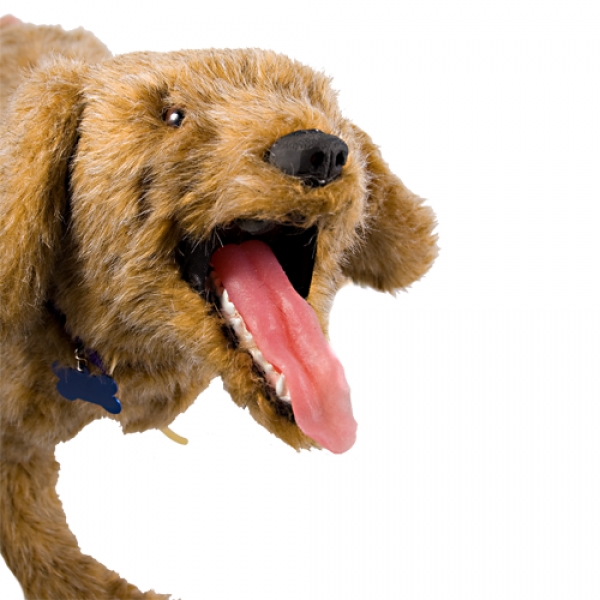 Credit:

RescueCritters!
Over the past several years, medical and veterinary schools are incorporating new teaching resources and alternative methods that do not involve the harmful use of animals. However, this does not apply to all schools. Some medical schools still use live animals for surgical training and often veterinary schools' curricula involve animal dissection and the use of live animals in a number of different ways.
According to Susan Krebsbach, a veterinarian and a Wisconsin-based veterinary adviser to the
Humane Society Veterinary Medical Association
, hundreds of healthy animals at veterinarian schools routinely died after being used to teach surgical procedures such as hysterectomy.
Professor Dan Fletcher at the Simulation Center at the Cornell University College of Veterinary has Medicine has developed Robo-Jerry II, a four-legged robotic dog mannequin, with a mechanical heart and pulse. The robotic dog is based on a animal simulator from Thales & Co. of Van Nuys, California, which makes a line of animal mannequins under the
RescueCritters!
brand. The robot cost about $35,000 to develop.
Surgical simulator for combat-trauma training
Credit: SOI
The U.S. Defense Department uses more than 6,000 animals a year for combat-trauma training, according to congressional representatives and animal-rights groups that have criticized the practice as inhumane. The 2013 National Defense Authorization Act, signed into law in January, requires the Department of Defense to provide Congress with a strategy and detailed timeline by March for the replacement of animals for medical training.
The Human Worn Partial Task Surgical Simulator, or "cut suit," developed by
Strategic Operations Inc
., replicates human organs and blood vessels. The Patent Pending "Cut Suit" is promoted as "the most realistic way to simulate the look, feel, and smell effects of severe traumatic events on a live human while allowing medics, combat lifesavers, Soldiers, Sailors, Marines, Airmen and civilian first responders to safely perform real procedures. From the point of injury (POI), where self-aid and buddy-aid are rendered, the Medic or Corpsman renders aid, CasEvac or MedEvac is performed, treatment en route, and transition of care to the shock / trauma team and surgical intervention."