Heartland Robotics
, Cambidge, MA, founded by robotics MIT professor Rodney Brooks, raised $20 M in Series B financing led by new investor Highland Capital Partner and joined by Sigma Partner, Carles River Ventures and Bezos Expeditions.
Buy a Robot and Save America
The company has high robotics and patriotic ambitions with their "touchable" robots that "
will reinvigorate industry and inject new life into the economy. Making businesses more competitive. Keeping jobs from moving overseas. Demonstrating the power of American ingenuity.
"
There is still secrecy about the new industrial robot technology. At RIA Homepage it is reported that they develop a light-weight robot with a torso, one or two arms with grippers, camera as head, and on a rolling base. This robot with a price point at $ 5000 will make U.S. manufacturing more productive and efficient.
Secret Robotleaks?
Well, it isn´t hard to find out that this robot concept was born at MIT CSAIL Robotics Center, where Brooks has worked in many years with smart guys like Aaron Edsinger and Eduardo Torres-Jara devoping robots like upper-torso humanoid robot DOMO and Obrero humanoid robot especialized in sensitive manipulation. Edsinger co-founded robotics startups HeeHeeHee Labs and
Meka Robotics
. Meka is developing lightweight compliant robot arms, hands, grippers, humanoid heads and torsos, mobile robotic platform capable of omnidirectional motion.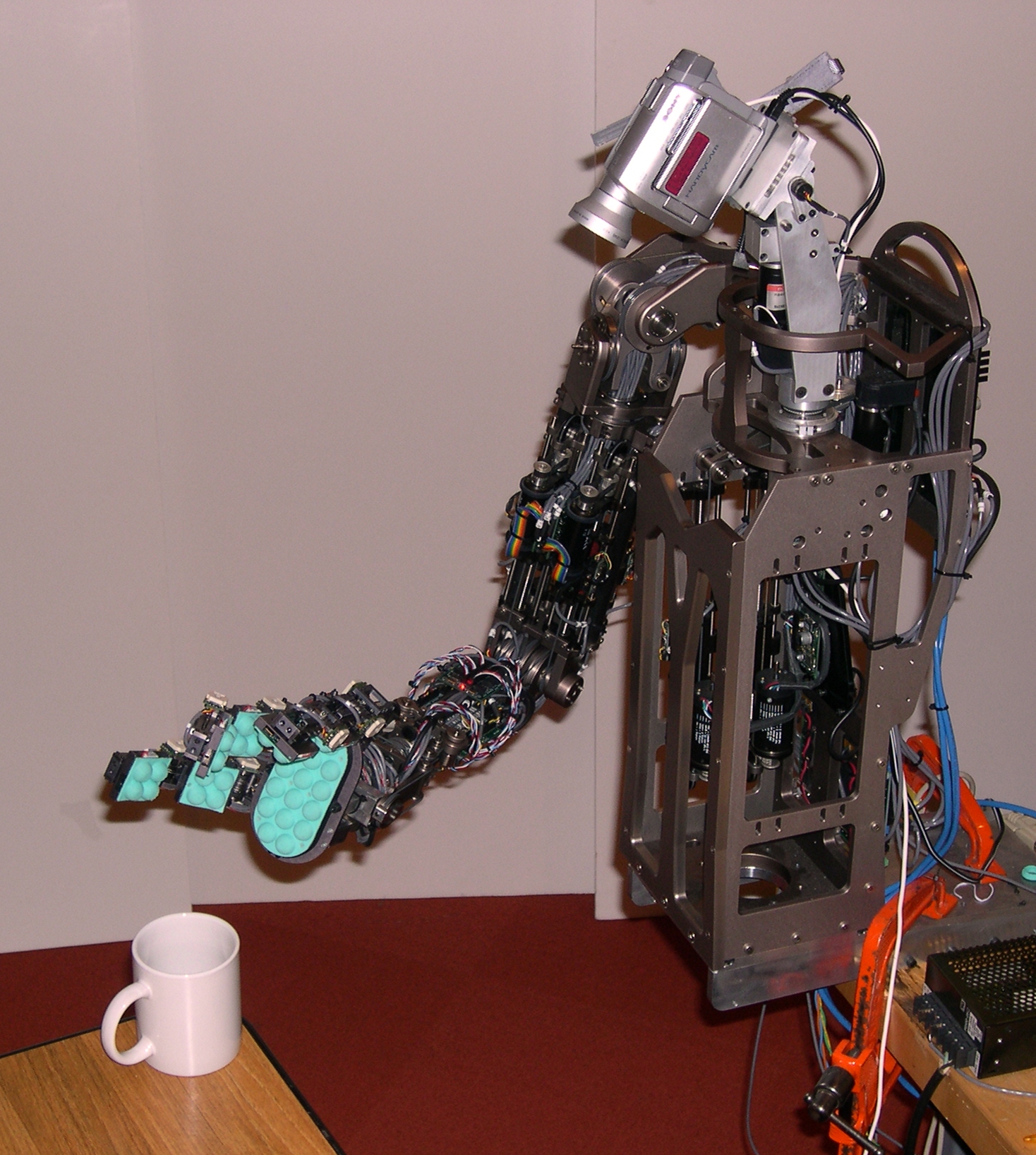 MIT CSAIL Eduardo Torres-Jara
Obrero
With Obreo and Meka in mind, it would be a surprise if the 27+ Heartland guys would invent something radical different. The scientific work and prototyping has been done, the team is formed and investors have been convinced to finance product development, business and manufacturing planning.
2.4 Million U.S. Jobs Lost
What is left is to prove that it is possible to bring back manufacturing to the U.S. by starting manufacturing smart robots in the U.S. but not overseas. If Heartland can do that, they must have found a disruptive innovation that can outperform high-tech manufacturing Chinese workers. If it can bring back the 2.4 million U.S. jobs that have been lost or displaced between 2001 and 2009 to China is unlikely.
According to the
Alliance of American Manufacturing
losses in the Computer and the Peripheral Equipment sub-sector make up more than half of the job losses in the Computer and Electronic Parts sector and 13.7% of the total jobs lost to China in the 2001-2008 period.
Well, Brooks founded iRobot in 1990, incorporated in 2000 and made the company a world leader in defense and home robotics. Will he repeat that success with Heartland Robotics to "demonstrate the power of American ingenuity"?